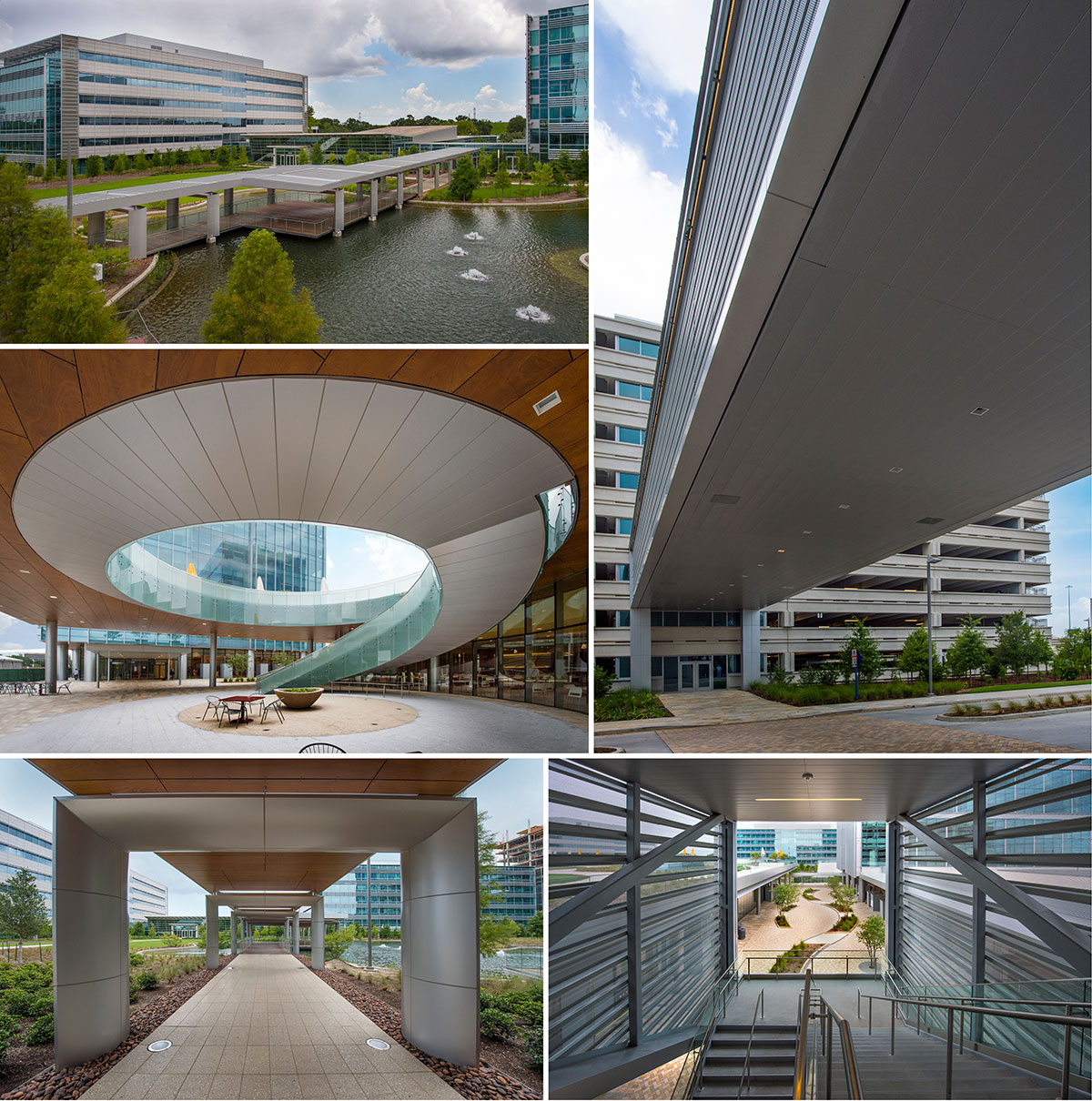 The ever-expanding campus of Shell in Houston spares no expense when it comes to its architecture. The column cover work on the bridge is one of the most complex parts of this beautiful campus.
Location:
Scope:
38,000 sf of composite metal panels
31,200 sf of insulated metal panels
25,200 sf of metal roofing
8,900 sf of perforated metal panels
Column covers
Architect:
Hellmuth, Obata and Kassabaum, Inc.
Contractor:
Owner: