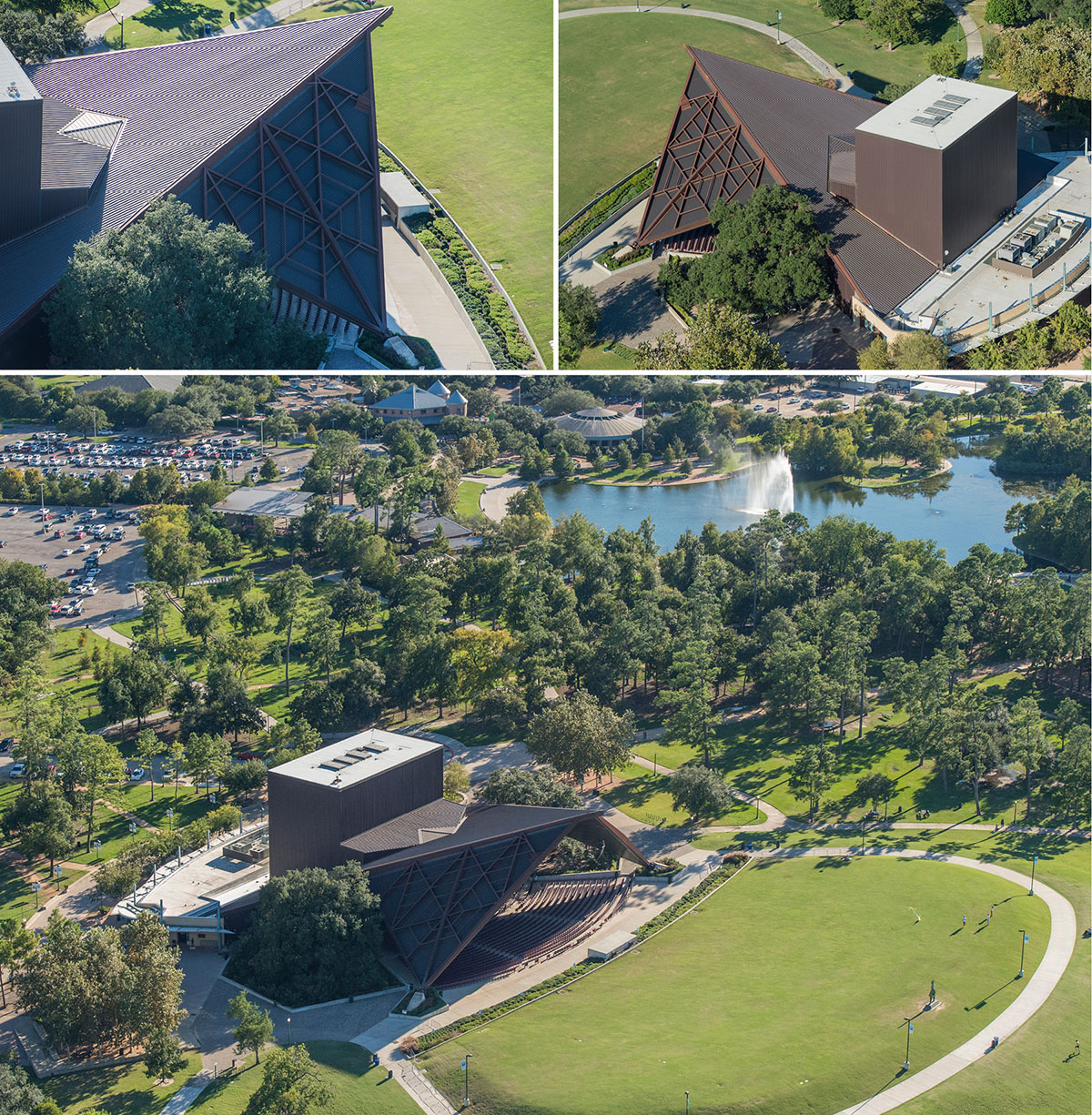 This Houston landmark received the renovation of a lifetime. A timeless structure needed a timeless material and the copper roof provided just that. The metal panels on the "wings" were replaced but the corten superstructure remained intact during the renovation.
Location:
Scope:
18,000 sf of copper metal roofing
23,700 sf of solid and perforated metal panels
Structural steel roof framing
Louvers
Architect:
English + Associates Architects, Inc.
Contractor:
Pin Oak Interests /SW Company, SW LLC
Owner: